home » special-events
Ananta Special Events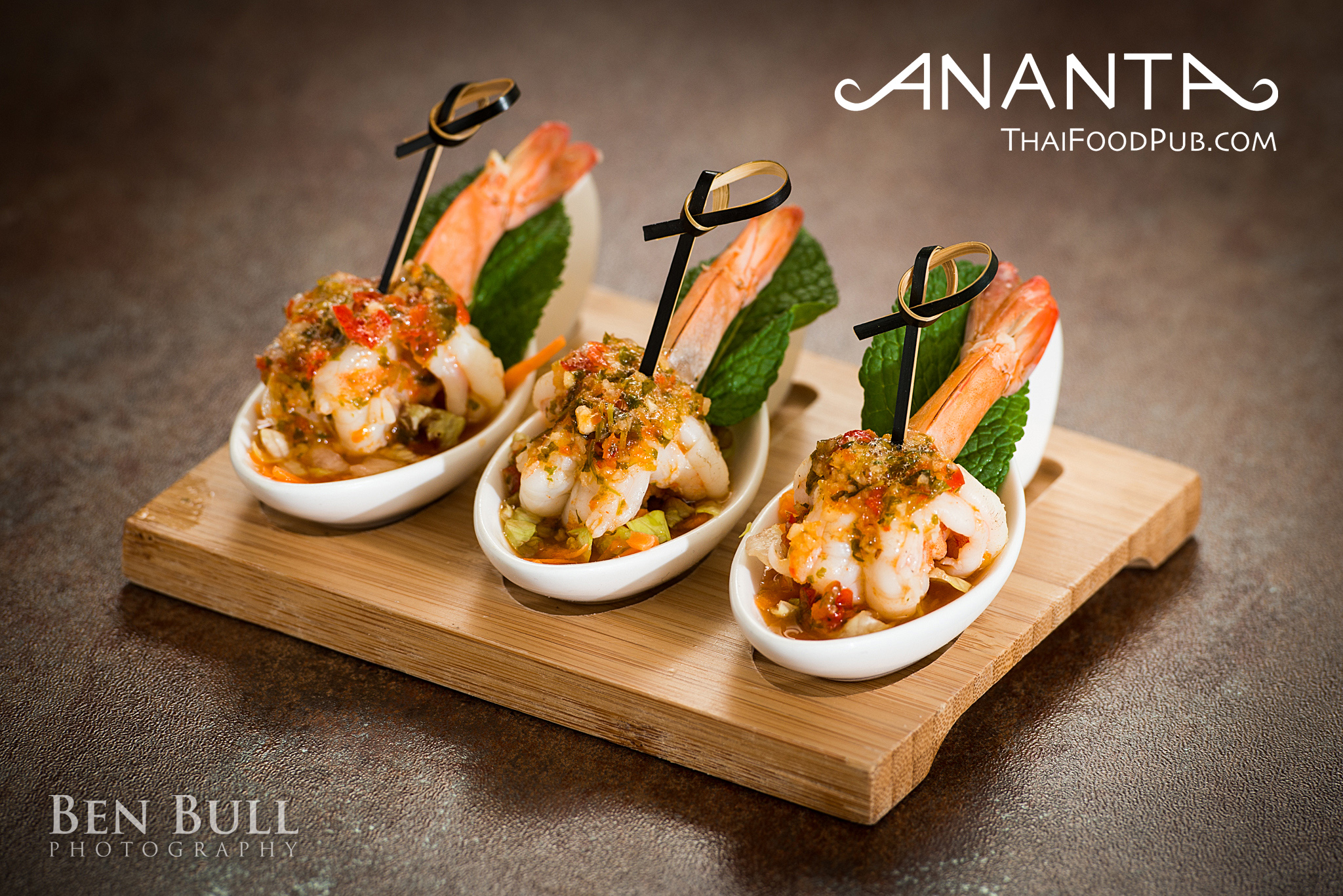 On Thursday 18th October 2018 Ananta Thai Restaurant is hosting Thai Fusion Wine Dinner. Guests will enjoy a six course tasting menu with matching wines.
Hosted by our wine supplier, James Dowling from Wine2Trade, the evening will be educational and informative, but most importantly fun!

(Arrival)
Seafood Tom Yum Broth
Cava NV, Spain
•••
Steamed king prawn, smoked halibut, spicy chilli and coriander sauce
Riesling 'Courtesan', One Chain Vineyards 2017, Australia
•••
Grilled Iberico pork, miso glazed pear, chorizo, artichoke & celeriac sauce
Ribera del Duero, Larchago Valle de Oron 2015, Spain
•••
Salt cod & rice berry, green curry puree and pomelo salad
'I Think' Manzanilla Sherry, En Rama 2017, Spain
•••
Roast duck with kamguat & passion fruit, mustard, fried mantou & tempura wild mushroom
Pinot Noir, Calusari 2017, Romania
•••
Frozen lemongrass yogurt & raspberry, with pistachio & matcha base
Torrontes/Viognier ''Tardio', Zuccardi 2016, Argentina
£65 per person
Booking for this event will require a £10 deposit per person, please have a look our Terms and Conditions
To book a table please please use our online booking service or alternatively you can call us on 01799 543519.